What is SSSP?
---
The Samsung Smart Signage Platform (SSSP) is a proprietary, open-source all-in-one solution that is embedded in Samsung SMART signage and doesn't require any additional devices to communicate with the server and play digital media. First introduced in 2013, SSSP opened up a new frontier involving 'No-PC' content and device management environments of digital signage. Managing digital signage has never been easier or more empowering, thanks to this all-in-one SSSP platform that essentially replaces an external media player with a SoC-based app launcher.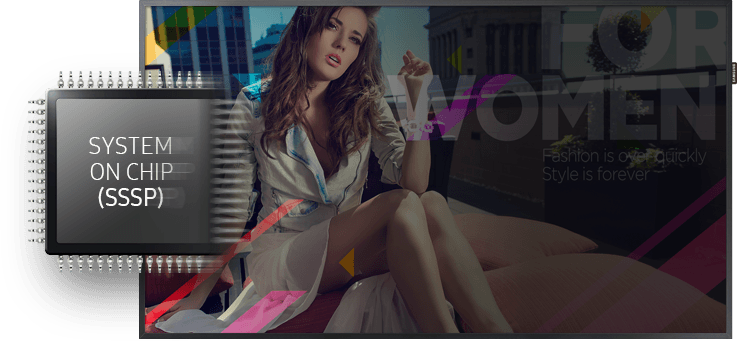 1GHz Quad Core Processor

1.5GB Dual 48Bit DDR3 DRAM

High Performance WMV, MP4, H.264

Storage(FDM): 8GB

Wireless & LAN Connection
Powered by TIZEN
---
The new generation of SSSP4.0 will leverage an evolved experience of multimedia and hardware management to our dedicated Content Management Service(CMS) partners through cloud technology. The new developer tools provided to SSSP partners will also facilitate the development and testing environments of partner solutions.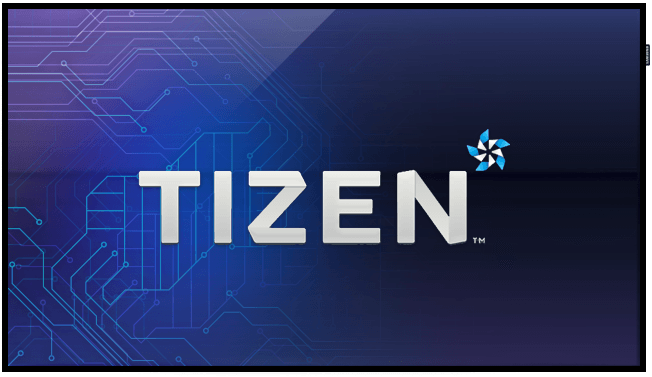 Create software and apps on your Samsung displays
---
SSSP is a robust platform that is designed to give partners the power and freedom to create software and apps on their Samsung displays, resulting in a simplified, integrated media playerCloud Content Service Providers can develop their own apps and host them on their web servers through use of SSSP. Samsung SMART Signage will be provided with a URL to access their server which can then allow the ability to download their app from its homepage upon booting. After the cloud service is set on SMART Signage, content is streamed and played directly from the cloud server to the screen over a wired or wireless network connection.